As the sun casts its warm rays on a blissful summer day, nothing beats the joy of indulging in a cool, refreshing treat. And what better way to satisfy those cravings than by chasing down an ice cream bike? These delightful mobile parlors bring the essence of childhood to life, rolling through neighborhoods, parks, and events, spreading happiness and sweet sensations with every pedal. The ice cream bike phenomenon has taken the world by storm, rekindling nostalgic memories while adding a touch of whimsy to the culinary landscape. Picture a quaint bicycle, adorned with vibrant colors and charming decorations, its front basket overflowing with an assortment of frozen delights. The soothing chimes of an ice cream truck are replaced by the soft jingle of a bell as the ice cream vendor pedals gracefully through the streets.  The ice cream bike is not just a mode of transportation; it is a symbol of happiness, a beacon of delight.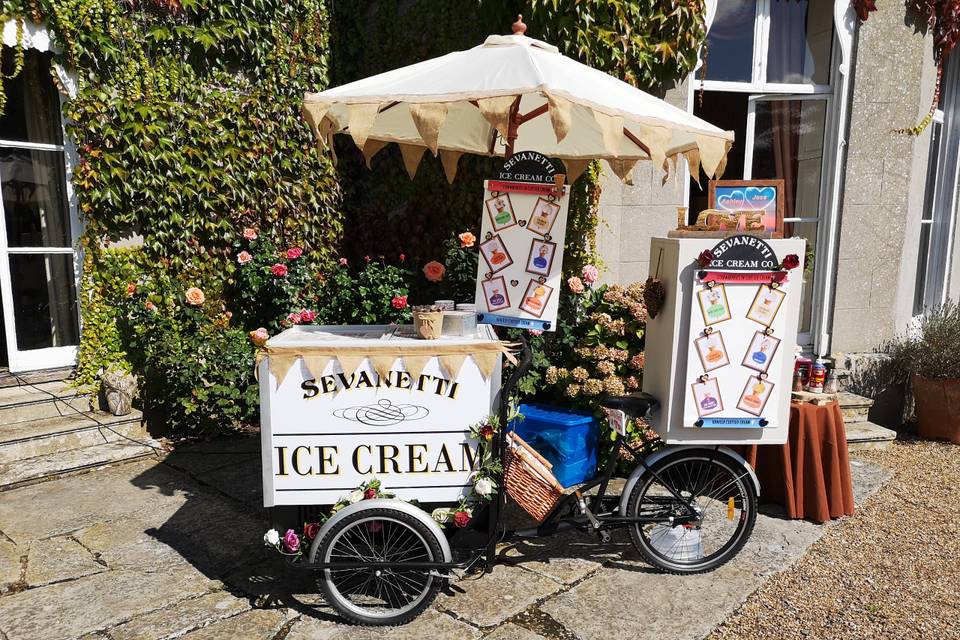 Its portable nature brings an added element of surprise, as you never know when and where you might stumble upon one. Whether it is at a local park, a bustling farmer's market, or a community event, these pedal-powered parlors pop up like whimsical mirages, offering respite from the summer heat and a momentary escape into pure bliss. The ice cream bike transcends traditional brick-and-mortar shops, bridging the gap between business and leisure, and injecting a sense of adventure into the quest for frozen delicacies. But it is not just the enchanting aesthetics that make the ice cream bike experience so special. The ice cream itself is a treat like no other. With a variety of flavors and toppings to choose from, there is something to tantalize every taste bud. From classic favorites like vanilla and chocolate to creative concoctions like salted caramel or lavender honey, these mobile parlors cater to all cravings. And let's not forget the delightful crunch of freshly baked waffle cones, carefully crafted to complement the creamy indulgence they hold. With every lick and slurp, the ice cream bike elevates the simple act of enjoying a frozen treat into an unforgettable adventure.
In a world that often feels fast-paced and disconnected, the traditional ice cream bike brings people together. It is a catalyst for conversation, laughter, and shared moments of delight. Strangers become friends, families bond, and communities unite over their shared love for ice cream. The ice cream bike is not just a vendor; it is a purveyor of joy, a symbol of summer's simple pleasures, and a reminder to savor life's sweetest moments. So, the next time you hear the distant sound of a jingling bell, be sure to follow its melody and indulge in the goodness that awaits. The ice cream bike is on the move, ready to whisk you away on a delightful journey of frozen delight.